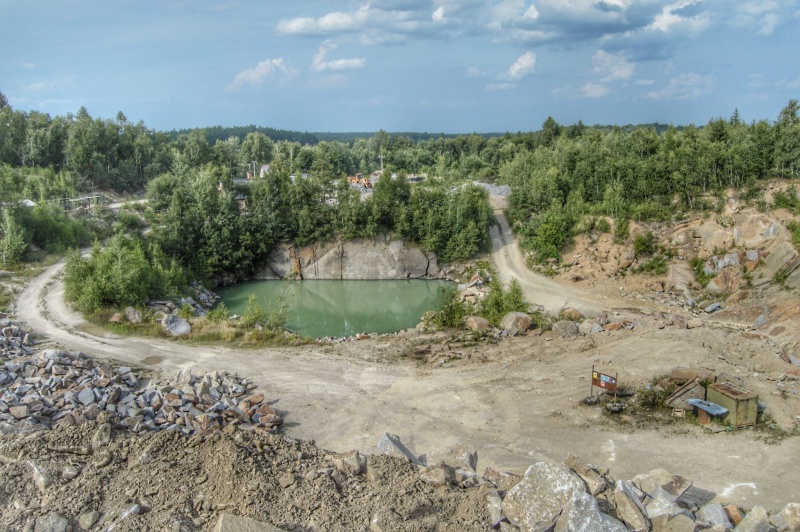 [ GRANIO s.r.o. ]
GRANIO s.r.o.
Tis u Blatna Quarry
GRANIO s.r.o. operates Tis u Blatna Quarry, which is mined and processed Tis granite, traditional natural materials. Tis granite is also known under its previous name "Czech feldspar".
Tis granite has a long history of use in the construction of a wide range of important buildings. The prominent examples include dark bands from Tis paving on third courtyard of Prague Castle, two polished pillars in the state rooms of the Castle by the White Tower, large wall, stair landings and blocks in the courtyard and railing above the stands in the building of the Faculty of Law of Charles University in Prague.
GRANIO s.r.o. employing advanced technology and ensures hight quality.